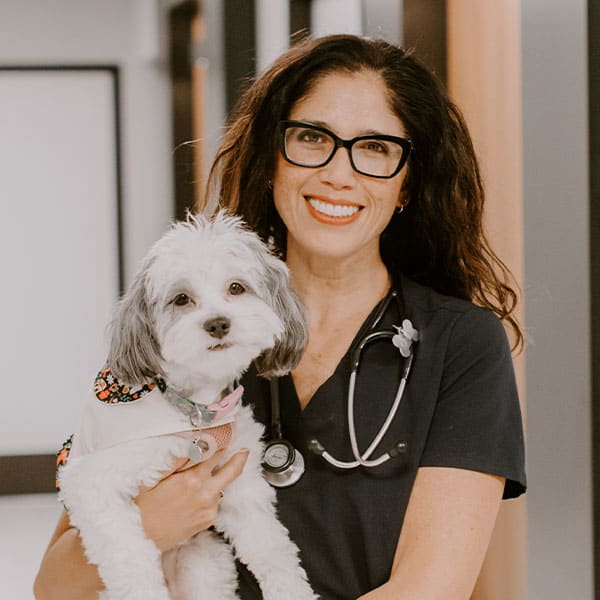 Dr. Eugenia Nieto
Dr. Eugenia Nieto has spent most of her life in California and graduated from University of California Berkely with a degree in physical anthropology.
After graduating, she worked in the field of archeology before following her career path of becoming a veterinarian. During this time, she worked as a veterinary technician for 2 years, while also volunteering at multiple wildlife rehabilitation centers.
She attended the University of Minnesota School of Veterinary Medicine and graduated in 2008. Following veterinary school, she completed a 1-year internship at Pet Emergency and Specialty Center of La Mesa (San Diego) where she fell in love with emergency and critical care medicine.
Since then, Dr. Nieto has worked in several emergency referral centers throughout California before joining IVVS and Emergency Center in 2014.
Outside of work, Dr. Nieto enjoys spending time with her two rambunctious little boys who keep her very busy, as well as spending time with her husband and their two little furry mutts. She also enjoys traveling, cooking, trying new restaurants, and dancing.